Découvrez ou redécouvrez les 24 Heures du Mans 2014 de Slot Racing à travers le micro de Bruno Vandestick. Des voitures miniatures ayant participé aux 24 Heures du Mans s'affrontent en 1/32ème sur un circuit adapté à la taille des voitures, comme aux célèbres 24 Heures du Mans!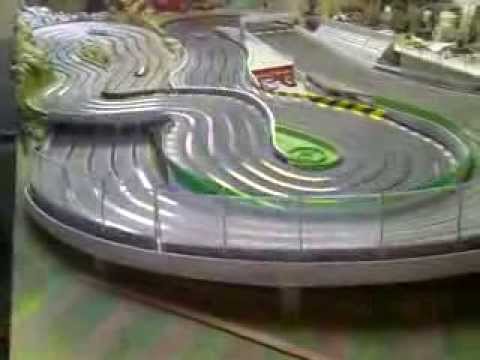 Slot track made with iron, wood, copper, and patient. The measures are 4m X 2m, and is full realized by David Romero Utrero,(Madrid, Spain) wich is the owner…
I created this video with the YouTube Video Editor (https://www.youtube.com/editor)
Kick 'em out action on a four lane Carrera GO!!! track!