Découvrez ou redécouvrez les 24 Heures du Mans 2014 de Slot Racing à travers le micro de Bruno Vandestick. Des voitures miniatures ayant participé aux 24 Heures du Mans s'affrontent en 1/32ème sur un circuit adapté à la taille des voitures, comme aux célèbres 24 Heures du Mans!
Kick 'em out action on a four lane Carrera GO!!! track!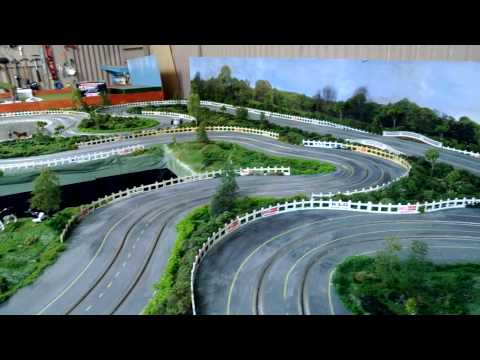 Bit hard to drive and film – but here is a test lap of a C9 Ferrari Scalextric F1 Car.