Just opened, played with 1 hour. 4 out of 5 rating from us. Here we dont have the guide rails set up yet but watch for our next video that will.
Proxy Jouef Porsche Cup 2016
This thing is huge. I though I would do a review on this
Scalextric es un sistema de juego en el que el único límite lo marca tu imaginación. Descubre cómo ampliar tu circuito con nuevos tramos y accesorios para crear trazados de rally, del campeonato de F1 o la pista que tú quieras. https://www.facebook.com/ScalextricOficial https://twitter.com/Scalextric_ofic https://www.pinterest.com/scalextric/ http://www.scalextric.es http://www.scalextriclub.es
Premier essai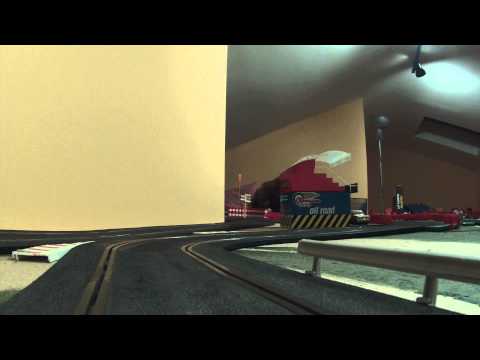 GoPro Camera, slot cars.
Electric slot racing track