No reasons to be faithful with stupid husbandsCountry: United KingdomBrand: ScalextricYear: 1998Agency: Lowe Howard-spinkDirector: Vince SQUIBB Producer: Paul Weiland Films Plus de Pubs : http://www.dailymotion.com/CulturePub ... Tous droits réservés. Pour toute information, contacter culturepub@wizdeo.com
¡Más que slot! Espectacular circuito slot Ninco gigante de Animació Rubies. Agencias alquiler de scalextric a medida. Alquiler circuitos de slot para eventos con pistas scalextric, Ninco y de madera de construcción propia. +info y contratación: www.animaciorubies.com/venta-alquiler-circuitos-scalextric-slot/
Slot car racing réplique du circuit de Mettet en Belgique en Scalextric Digital
RAPIDO RAPIDO CON IMAN POR SUPUESTO
Découvrez ou redécouvrez les 24 Heures du Mans 2014 de Slot Racing à travers le micro de Bruno Vandestick. Des voitures miniatures ayant participé aux 24 Heures du Mans s'affrontent en 1/32ème sur un circuit adapté à la taille des voitures, comme aux célèbres 24 Heures du Mans!
This is a ninco pole position electronic lap counter item number 10403 this is for ninco 1/32 slot cars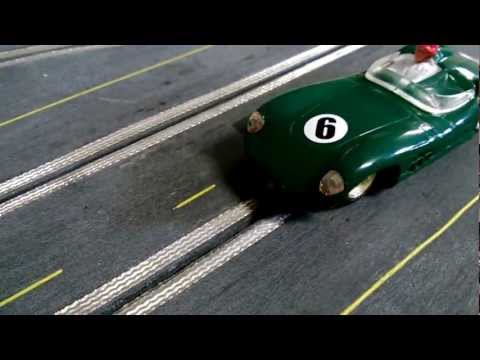 Quick test drive of the fully lighted Scalextric Aston Martin C57 E3 around my routed 1/32 scale wooden track.