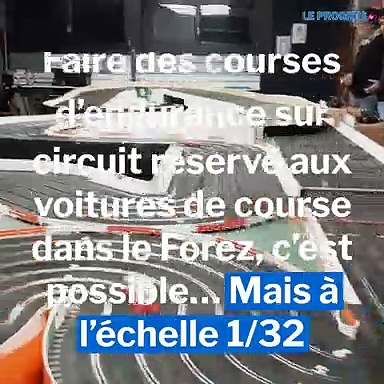 Courses d'endurance sur circuit miniature avec Slot racing club 42
Pixar Cars and Thomas and Friends Fan presents Disney NEON Lightning McQueen with Remote Control. This little car is awesome, it features the Neon Lightning McQueen that goes forward and backward, but when it backs up, it turns, so you can really have a lot of fun with it. We also show die-cast neon Lightning McQueen, and Neon McQueen with headlights. It needs good batteries in order to make it do a wheelie, and my batteries were kind of used.
Les ingénieurs de l'université de Stanford aux États Unis ont modifié une DeLorean pour la rendre électrique est autonome. Elle est capable d'effectuer des dérapages (drifts) avec une grande précision. La voici en vidéo ! http://www.futura-sciences.com Le savoir s'invite chez vous !
La voiture électrique NextEv Nio bat le record d'un circuit automobile Nurburgring en Allemagne NextEV Nio EP9 takes on the Nürburgring – The Nordschleife
MotoGP '06 (Xbox 360) – Replay sur un circuit routier