Se me ha olvidado añadir que si el conector macho estuviera sucio, aplicaremos lija. ¿Que hay en el vídeo? Goma Roco para limpiar la pista https://www.amazon.es/ROCO-10002-Roco-Goma/dp/B002EBB6S8 WD 40 para lubricar y prevenir la corrosión del raíl. https://www.amazon.es/WD-40-44002-28-28-200Ml-Aerosol/dp/B0001P16V6/ref=sr_1_32?dchild=1&keywords=WD+40&qid=1596074546&sr=8-32
Slot car 1:32 scale Police chase. Film. Control is Scalextric ARCAIR, cars are Scalextric and Ninco. Track is Sport and Classic.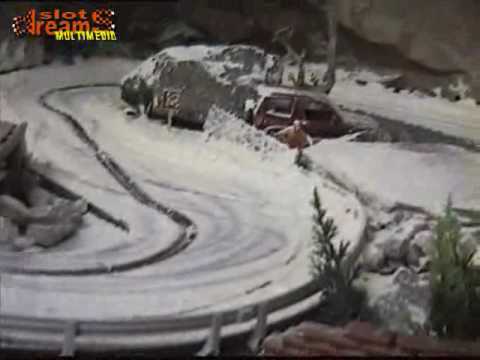 LLegó la nieve a Slotdreams con este video resumen de lo que dió de si el Rally Slot Especial de la temporada 2004. Por Xose Ramón Estrada.