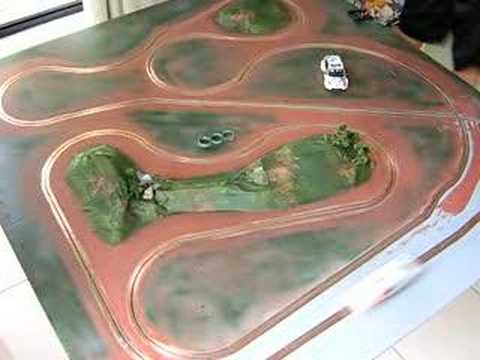 Our first attempt at a routed track for rally racing, it was made on a scrap piece of wood to test a routed track and to test our ability to route a track……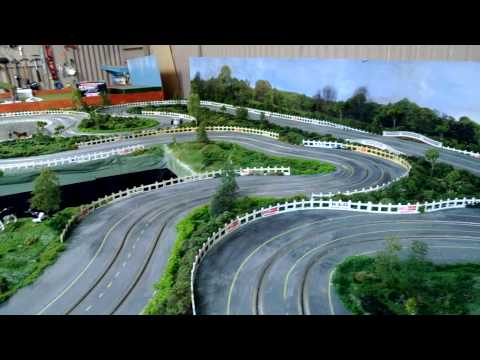 Bit hard to drive and film – but here is a test lap of a C9 Ferrari Scalextric F1 Car.
Ready? Steady… Go!!! Get set for all the thrills and spills of figure 8 racing with the Joysway Special 101 slot car set. Featuring two 1/43 scale racing cars sporting working LED headlights, dual digital controllers, a lap counter and easily assembled track sections and barricades the kids will be mesmerised for hours: https://www.hobbywarehouse.com.au/joysway-special-101-1-43-slot-car-racing-set.html
Essai numéro 2 de l extension pour voir si les dégagements extérieur sont operationnel !
My slot car track (still under construction)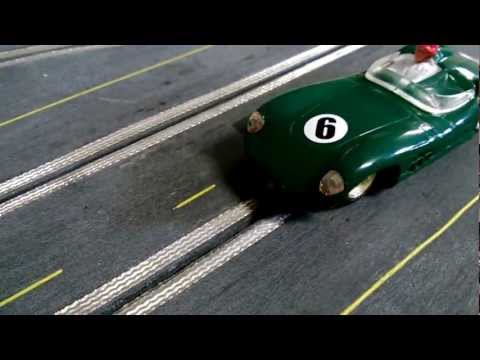 Quick test drive of the fully lighted Scalextric Aston Martin C57 E3 around my routed 1/32 scale wooden track.