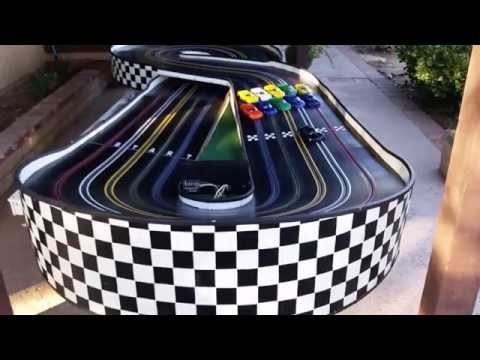 Slot Car Track For Sale.. watch video for description. Send message with any questions.
My slot car track (still under construction)
Eliminator chassis for 1/24 slot car racing. www.beslotsport.com
This video shows you how to clean and polish a piece of curved classic Scalextic slot car racing track to get better electrical contact and longer lasting brushes. You need: – Scotchpad (Green and Red) – WD40 – Paper towel – Tape for masking – Elbow grease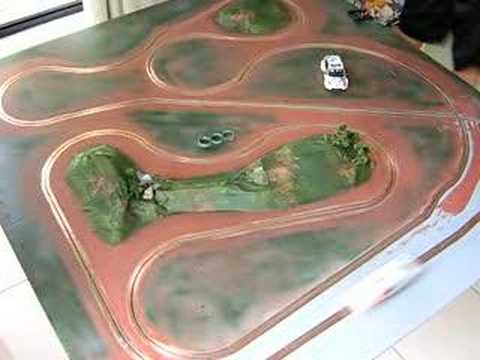 Our first attempt at a routed track for rally racing, it was made on a scrap piece of wood to test a routed track and to test our ability to route a track……
Pista elettrica scala 1,32 ogni corsia e lunga rispettivamente metri 29,5 circa, escluso tracciato rally che sono altri 18,00 metri in più su corsia "rossa" – pezzi misti Policar-Polistil, Carrera Evolution ed autocostruiti in legno.-
Wrong Slots and Wrong Part
More than 25 years ago, I bought this set for my two little daughters. We played with it for several years, then they grew up, got married. Meanwhile, the set was stored in the attic for the last 25 years. My 7 year old grandson wondered what it was, so we set it up, cleaned the track and presto!….. it still works!