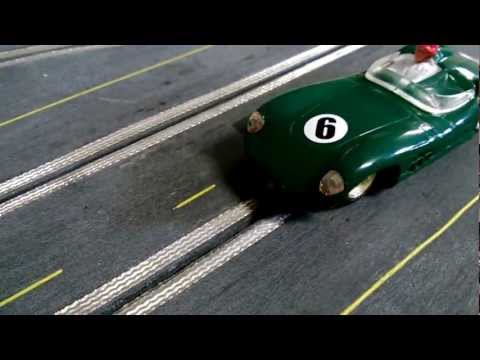 Quick test drive of the fully lighted Scalextric Aston Martin C57 E3 around my routed 1/32 scale wooden track.
Wrong Slots and Wrong Part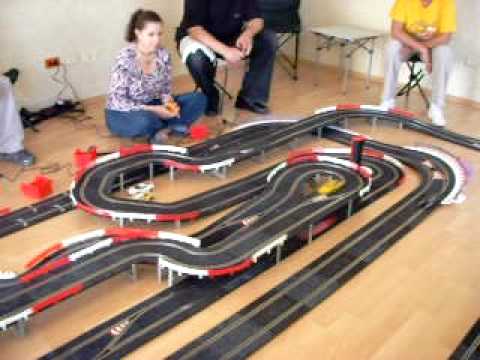 Excelente video donde compiten un Ferrari, un Mosler, un Porsche, en una pista con 4 rectas de miedo, disfrutalo
La sala Fundación Caja Vital acoge hasta el 17 de febrero esta exposición que, bajo el título Entre Scalextric y muñecas. De la Mariquita Pérez a la Play, reúne unos 700 juguetes: desde los primeros puzzles, mecanos, soldaditos de plomo, hasta los de última tecnología electrónica.Comparten espacio juguetes artesanales hechos de plomo y pizarra, como unos soldados de mediados del siglo XIX, el juguete más antiguo de la muestra, con los juguetes electrónicos actuales.