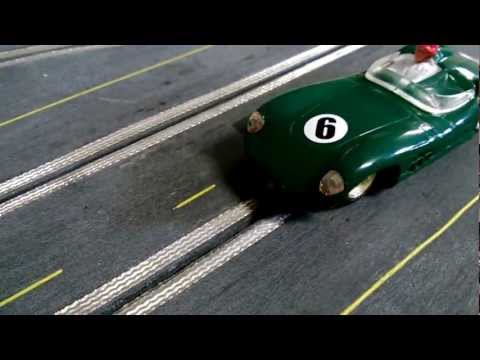 Quick test drive of the fully lighted Scalextric Aston Martin C57 E3 around my routed 1/32 scale wooden track.
Somewhere in southern germany there is a mountain, called 'Turbo Mountain'. See what happened …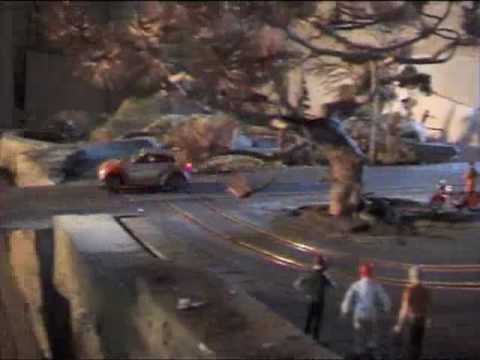 first trial with the tape down on the routed track.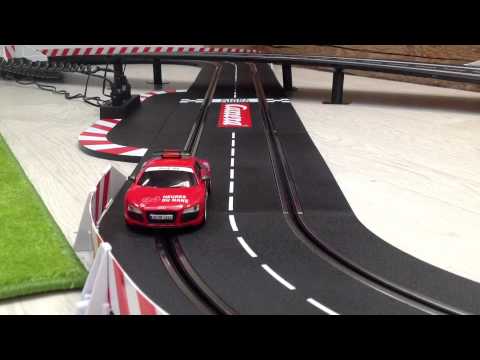 Carrera Evolution Le Mans slot cars.