Pista elettrica scala 1,32 ogni corsia e lunga rispettivamente metri 29,5 circa, escluso tracciato rally che sono altri 18,00 metri in più su corsia "rossa" – pezzi misti Policar-Polistil, Carrera Evolution ed autocostruiti in legno.-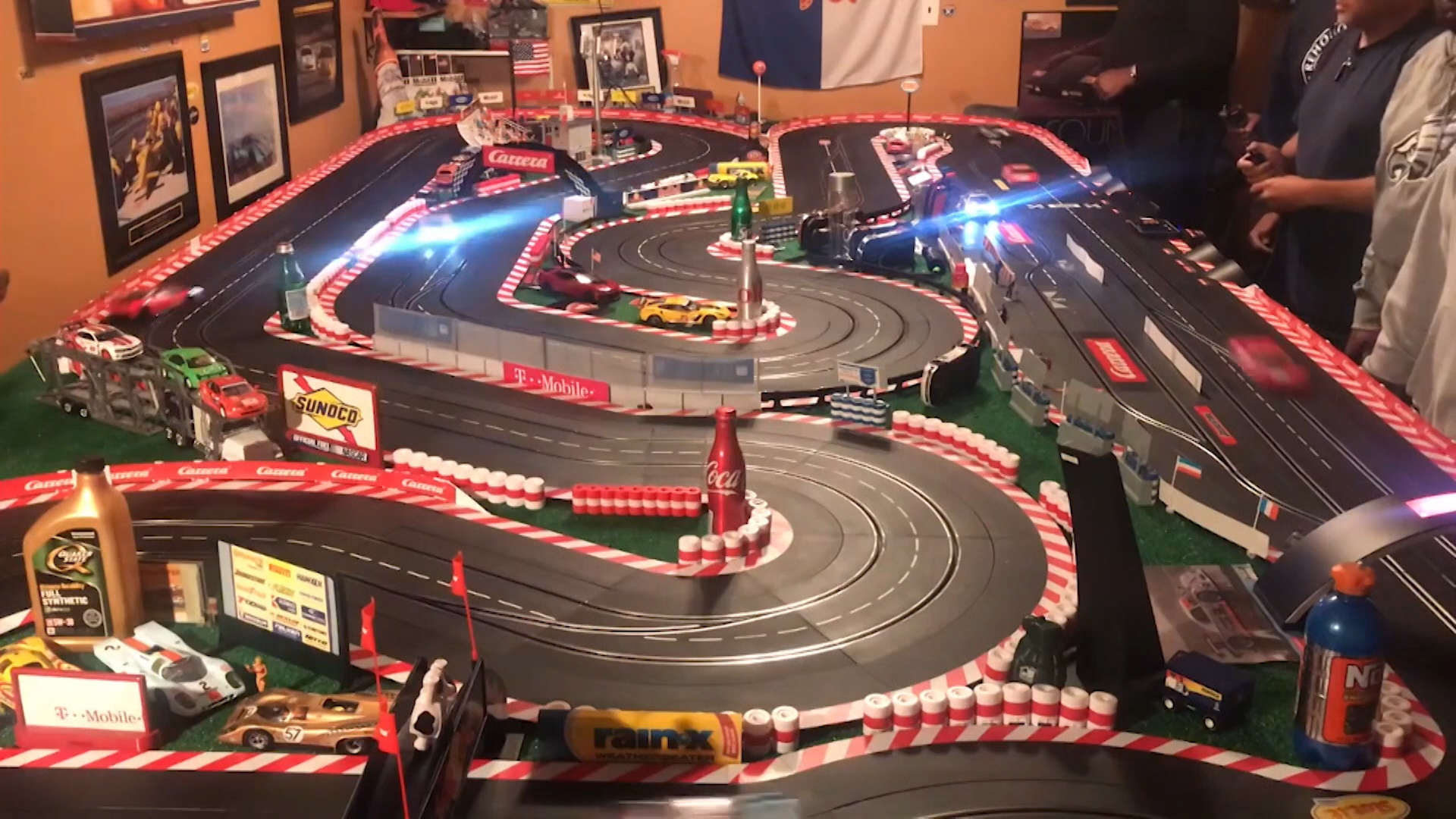 Kids are unplugging from technology, and there is a resurgence in vintage toys and games! Now kids are turning to slot car racing and Carrera is going to tell us all about it! For more information www.carrera-toys.com/en.
Double loops, drive through a loop, 360° spin, over 2m straight, lane switches….so much going on here
Carrera 1/32 GT Tuning – Front Axle System Part 1
gallery en 10757609 10757608 Find this at Best Buy https://www.bestbuy.ca/en-ca/category/slot-cars/9043159.aspx Read the full review on Best Buy Canada's blog: http://blog.bestbuy.ca/?p=141417
Check out my handmade trees for my Carrera Slot Car Layout
Another one of my hobbies explained a bit. Features some how to tips on customizing your racing.
140ft Carrera Digital Slot Car Layout Video showing a different vantage point.
1/24 non magnet